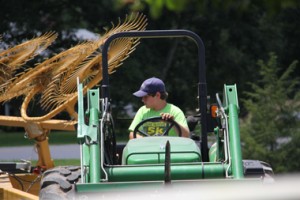 A&H Equipment Company has been in operation in Albertville, AL for the past 47 years. Its history is rich with service to the poultry industry and to the resident farmers of Marshall and surrounding counties in Alabama and to their counterparts across the entire Southeast and abroad. In June, 2013, A&H was purchased by Jake and Brad Biddle who had grown up on a farm not more than three miles from the present site of A&H. What was their interest in A&H? Their parents purchased the farm on Whitesville Road in Albertville when Brad was six years old and Jake was four. They grew up living the farm life – fishing, hunting, riding four-wheelers, but mostly working. When they were 10 and 8 years old respectively, two poultry houses were built on the farm, and the responsibility for the day-to-day maintenance of the operations fell to them, with oversight by their Dad, of course. They tended the cattle as well, baling hay, feeding hay, dehorning cows, etc. Many memories of 4H activities, including the raising, grooming and showing of steers are shared around the Sunday lunch table.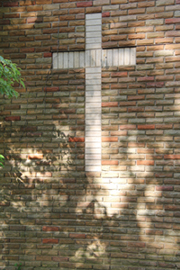 Both Brad and Jake graduated from Albertville High School and ultimately sought degrees in Poultry Science from Auburn University, Brad graduating from Auburn in 1994 and Jake in 1997. Until June of 2013, Brad's career had been primarily in the poultry industry as a field representative for broilers and breeder hens, and most recently as a Broiler Manager. Jake, too, served as a field representative for broilers and spent fifteen years as the assistant Manager and then Manager of a local feed mill.
Being farm boys, they grew up learning to do whatever needed to be done, and out of that came the skill of welding and metal fabrication. Four years ago, Jake began, in earnest, to cultivate the business of metal fabrication on a part time basis. Brad quickly joined in. Jake established a full-time metal fabrication business in February, 2013, IRONWORKS of Alabama LLC, and Brad joined him with the purchase of A&H Equipment Company in June, 2013.
Both Brad and Jake live in Albertville with their families. The Biddles are a farm family who wants to serve other farm families and the industries that support farming. Come for a visit real soon!